Here are the cards we made at my class this week
This is a Concertina card in Brown and blues, I saw a similar design on Amazing Paper Grace, but Becca had much nicer bits, so we did the best job with what was to hand, the front panel die-cut shapes are from my Cricut, which is only new, but which had a lot of fun trying to get it to work,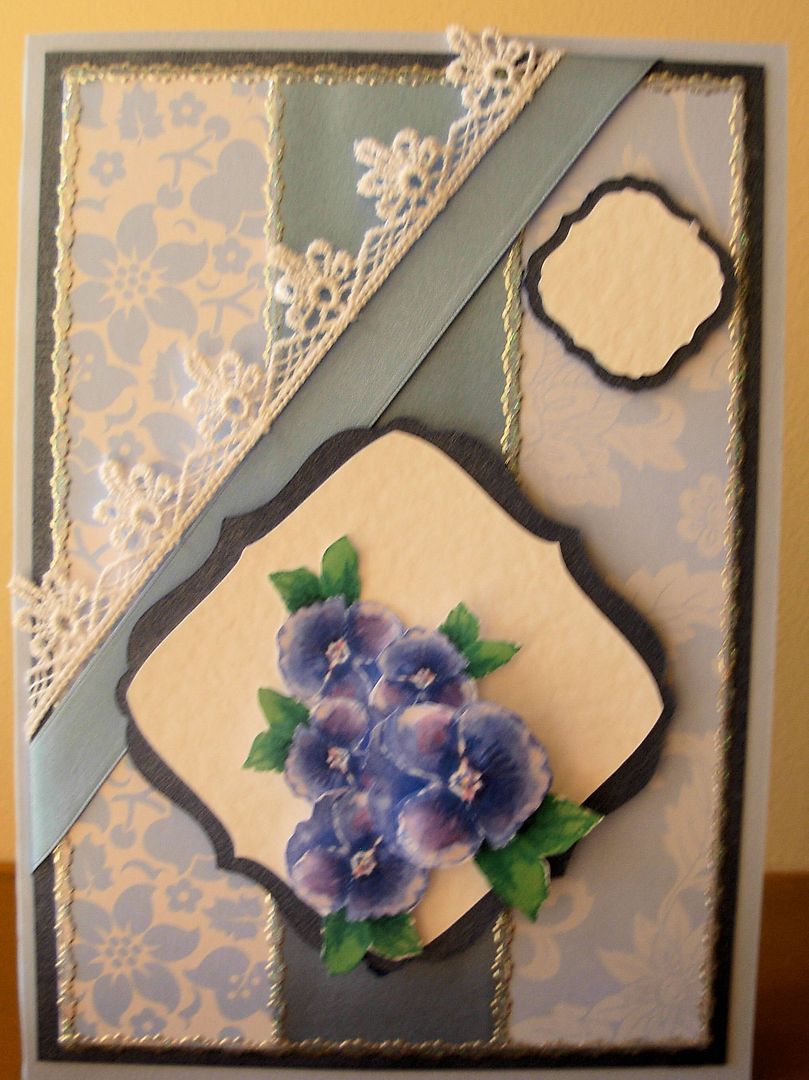 C5 Panel card in Blue Navy and white, with ribbon and lace detail, the topper was cut on the cricut,
This Card is all white, although it looks cream in the picture.
I cut a A5 piece of card and punched it on the 2 long edges, I stuck some wide ribbon around the main panel, the 2 bottom panels are embossed with a cuttle bug swirl design embossing folder and the 3 top panels have been embossed with a polka dot Crafts Too folder, the center panel is again off the cricut, and was embossed with the swirl folder, and I made a little greeting plate and mounted it on silver, used pearls peel-offs and a ribbon to finish it off. I think this was one of Cards by America Designs which stuck in my head.
This Rose card is a Clip art image and the frame and shadow frame are from the cricut, we used a pale pink ink pad to soften the white frame, added some pearls a pink organza bow a lovely heart, ( which was a necklace from Penny's) The main panel has a wide pink ribbon with a lace overlay, and finished with a bow
Links for all sites are on right hand column